NOT-FOR-PROFIT RESEARCH FALL 2021





Reaching Millennial Donors
As not-for-profit organizations (NFPs) seek to diversify their approach to expanding their donor base, DELVE seeks to provide direction beyond the typical profile. That's why we partnered with Aspen Finn to learn what drives Millennial donors.
• What is their philanthropic philosophy?
• How do they feel about local versus global giving?
• How do they decide if a cause merits ongoing support?
We cover it all in our 2021 research report, Reaching Millennial Donors.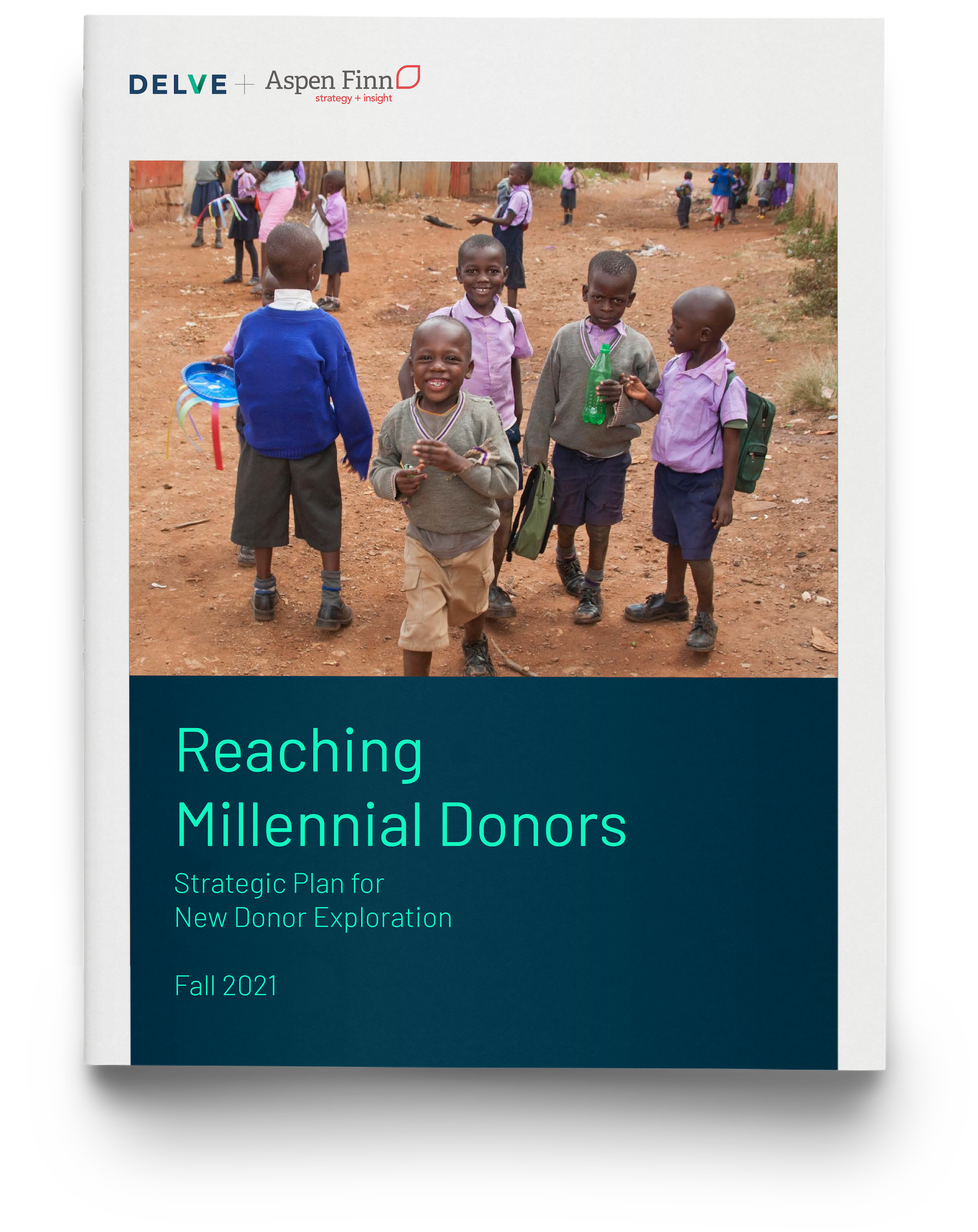 In this qualitative research, you will gain broader context and deeper understanding of how Millennial donors 25-35 years of age give to social causes.
Aspen Finn conducted 30 online chats with respondents aged 25-35 who are open to donating to organizations around the world. They comprise a mix of age, gender, ethnicity, employment, marital status, parenthood, income, and education nationwide.
Download our report now to understand the strengths, needs states, and opportunities for NFPs by discerning how research participants are already donating to social causes.